Documents Required For Deeds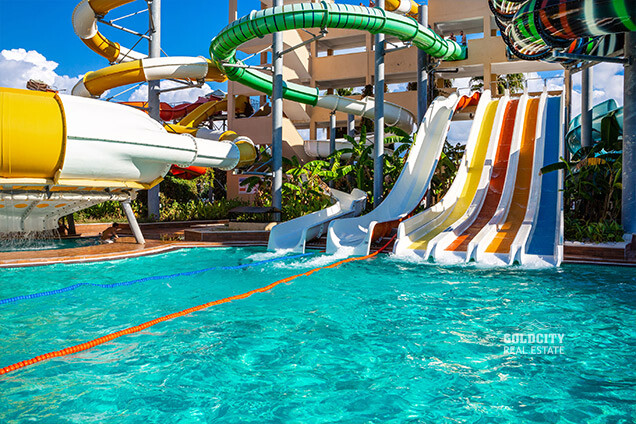 Buying a Property in Turkey Step by Step
First of all, buying a property in Turkey is an easy process if you know how to do it. Goldcity Property has valuable after-sales services that are very useful to start living at your home. Our company will help and support you at every stage of the process.
There are a couple of important questions and one of them is what documents do I need to buy a property in Turkey? Initially to buy a property you need the only passport and local tax number. We will take you to the tax office to help you obtain a tax number. The tax number is also required to open a bank account in Turkish bank along with your registration address; it can be a utility bill (gas, electricity, water or internet) from the country you are living in. Also, you will need two recent photos (3cm*4cm). Not to forget about the deposit, usually 3.000 Euros.
Buying process contains these important stages;
Viewing tour
Booking an apartment and signing the sales agreement
Making payments in accordance with the sales agreement
Final stage receiving the TAPU
1. Viewing Tour
The viewing tour consists of the following sections:
First of all, we meet you up at the airport and transfer to the hotel. Once you arrived at the hotel and had a chance to get over jetlag, we will meet you in one of our offices. We are again discussing what are you looking for – property type, budget, location, etc. This brief meeting helps us to understand exact needs and make the viewing tour more effective.
What happens on a viewing tour? One of our managers shows you best property options based on your search criteria, usually, it takes 3-4 days to take a decision, but some of our customers bought property for 24 hours. We prefer not to push on our clients; we think that this is not a professional way of giving services. Buying a property or doing an investment abroad is a very serious step and we want our customers to feel comfortable.
After choosing a property next step is signing the sales agreement, we always do it in our office, two sides buyer and seller should participate, we will be by your side all the way through. We also will give you initial advice about furniture shops; we will help you to obtain a tax number and open a bank account.
What includes viewing tour? Viewing tour with Goldcity Property real estate includes free airport transfer to your accommodation place, property viewing, furniture tour, bank account opening.
2. Sales Contract
After the viewing tour, if a customer would like to go further and purchase a real estate, we prepare a sales agreement. When making a sales agreement, a deposit must be made to reserve the apartment, usually, it is 3.000 Euros. A sales agreement is compiled in two languages – Turkish and customer's mother language and has two copies, for buyer and seller. It contains all the requirements and conditions that the seller and buyer must comply with. This agreement has a legal force, if one of the parties fails to comply with the terms of the contract, an application is submitted to the court.
3. Payment
The payment of real estate is carried out under the sales agreement and usually consists of the following stages;
The initial deposit usually 3.000 Euros when signing the sales agreement
First stage payment
Second stage payment it may be split into 3-4 months time
Final payment when you receive a Title Deed (TAPU).
The payment is made in the currency indicated in the contract by means of a bank transfer to the seller's account.
4. Title Deed (TAPU)
In accordance with the slip specified in the sales agreement, the documents must be submitted for obtaining a Title Deed (TAPU). To apply for a TAPU, the buyer must personally attend the Cadastral Office and carry the original passport and the translation of the passport. The Cadastral Office is the only authorized authority in Turkey, which can deliver or transfer TAPU. Before the seller hands over the TAPU to the buyer, the final payment for the property must be made and all taxes and state duties paid. After this, the buyer and seller meet at the Cadastral Office at the appointed time, where the official transfer of the TAPU takes place in the presence of a sworn translator. The issue of TAPU means that the buyer has become a full owner of the property.
What extra charges should I pay for my property? Goldcity Property real estate sells property in Turkey at prices established by the construction companies. We do not charge any commission for the new properties from the construction company. Nevertheless, Goldcity Property real estate charges 3% commission for the properties on the resale properties, as all Turkish agencies do. Besides, there are some expenses associated with the property purchasing. Read our other articles on this topic.
How long does it take to move into my property? Earlier, in order to obtain a TAPU, it was necessary to get permission from the military department, which took about 1 month. In 2017, this law has undergone changes, the zones in which it is allowed to buy real estate to foreigners are pre-determined. Thus, obtaining a TAPU in total will take about 2-3 working days. In these cases when you bought a flat on the installment basis, then most of the developers will let you get the TAPU and move into your apartments after significant amount (60-70%) of the purchase price has been paid.
How to pay house utility bills? When you finally get the title deed of your property, we will help you to get water and electricity subs registered; it will take approx. 1 day.